Learn how to apply the Bagua Map! The Feng Shui BAGUA MAP is one of the many tools within Feng Shui that is easy to apply by laying it down over the floor plan of your home. It is laid down based on the position of how you enter into your home according to the Western/BTB Method. It can help open up good energy flow to assist you with manifesting your dreams and goals.
(This is the new and improved home of EmpowerYourHomeNow.com)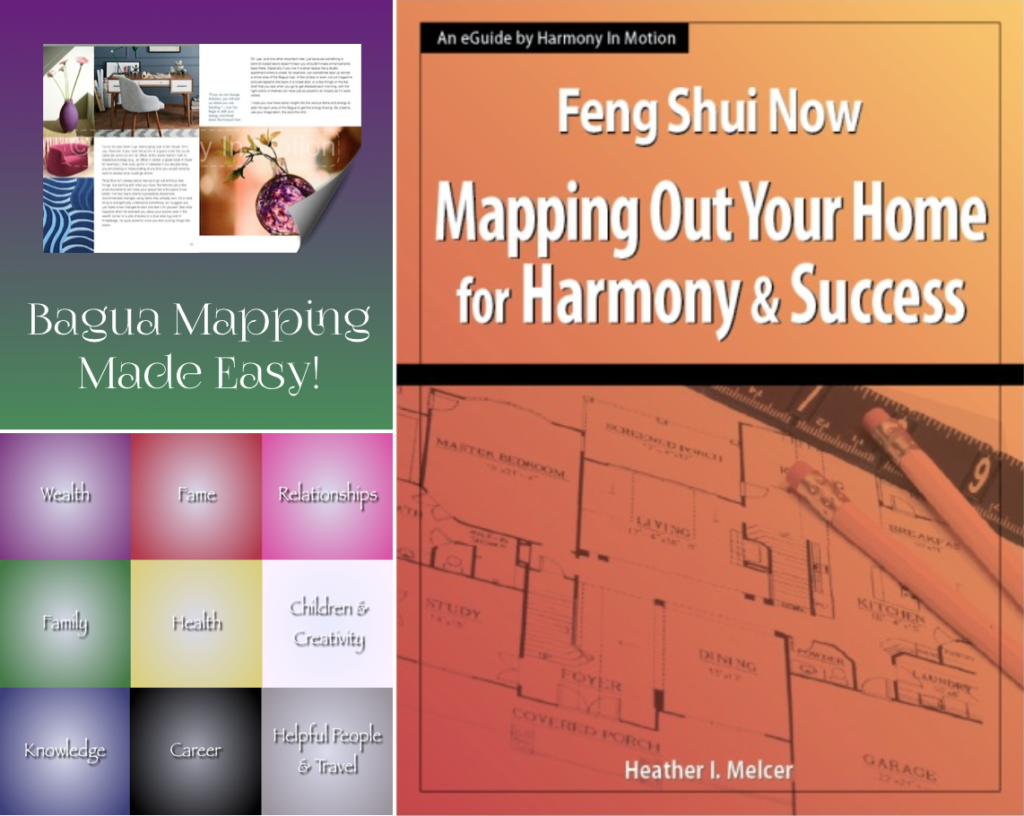 About the Author
Hi! My name is Heather Melcer and I have been a certified Feng Shui consultant for many years since being trained in 2001. I am a bit of a spiritual wanderer at heart and love to experience and explore the energy of different locations, houses and people. Feng Shui is a living, breathing energy and it is a beautiful thing to see how it flows in different locations. I lived and practiced professionally for 8 years in Los Angeles then for 7 years in Chicago and and now make my home on the Central Coast of California in San Luis Obispo County. Though I am also originally from the east coast and grew up in New Jersey, lived in New York City, Miami and even a brief stint across the pond in London. Exploring environments and homes has always been a part of my soul path even before I knew what Feng Shui was. In looking back I can see how it is all divinely been woven into a beautiful tapestry.

When it comes to Feng Shui my goal is to help others create a more peaceful and harmonious home in order to achieve more success in their lives. When you have a home where the energy flows well and you are being supported, you achieve a greater sense of well-being in ALL areas of your life.